I'm sorry about the slight delay, it's got something to do with me being in germany, trying to have a full job for once and having to edit the pics on my laptop, which is ooooold…
so here's a brief look at a few first pics I picked out from what I shot at the Nurbugring last weekend:

And the winner is…. Philipp Stegemann of Germany! In his awesome four-door R32.. because he managed to have smoke coming THROUGH his rims!

Second place goes to Juha Rintanen of Finnland in his monster of an 2JZ S14 because everyone else was scared of him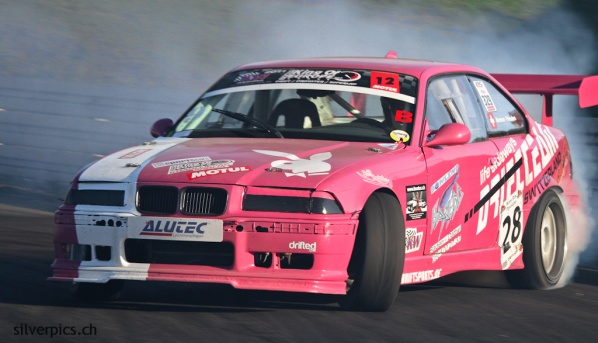 Third place was Pink Benno Frieden of Switzerland because the all the girls liked his car the most

Best Dirtdrop goes to Niels Becker of Denmark for keeping his foot in it, rally style

He also showed awesome angle through the 4th gear Schumacher S though!

Most awesome car in my opinion still is the Tomasson RB20 R32.

Best performance in a not fully built drift car: Pascal Manz.. OK actually there were many more but this is the best shot.

Making the grass look the greenest is of course a car from Holland…

Cleanest car was Andreas Sobczyk's S14 which made the scenery go all timid and hide in the dark

Nicest car with red rims and kind of white and black paint (running out of categories here…) was Jacob Høgh Hansen's Jocks S15
well that's it for the moment.. so far I've put those first few pics on my page in slightly larger size but expect a lot more pictures coming up throughout next week, as I still got hundreds of photos to go through. Follow my facebook page to stay up to date: www.facebook.com/silverpics
Oh and my page is of course www.silverpics.ch
And that will basically be the end of the drift season.. (except for my scooby, for which it will start as soon as it starts snowing!) So you all go build awesome drift cars through the winter and I'll see you next year!!