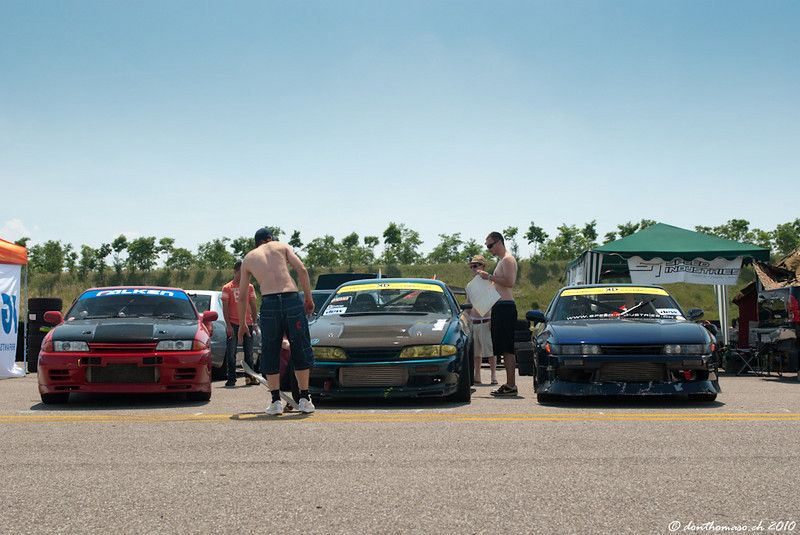 Team Spirit redefined! The Speed Industries drifting division is a bonded unit which was already on the road for countless competitions during the 2009 and 2010 seasons. Supported by the media-team and additional supporters, the Speed Industries drifting team travels to various hotspots of the European drifting scene. Especially in the German and French scene, Speed Industries is already a well-known player.
Tobias Welti
The boss of Speed Industries is a passionate driver himself. Already in 2006, he already produced impressive results in many slalom races within Switzerland. He was also active in track racing many years ago. But ever since he ran in the IDS drifting league in 2009, he decided to focus his activities for the future into drifting.
History:
Grip driver since 2006
Drift driver since 2008
Biggest achievments:
Goals for 2013:
Top10 placement overall in the IDS PRO class
Top6 finishes at the French Drift Series (FDC)
Podium finish at KD Race 2013
Great teamspirit, fun and unforgettable moments
Cars:
Toyota Corolla AE86: 240hp / 900kg
Nissan Silvia PS13: 300hp / 1150kg
Subaru Impreza GC8: 350ps / 1250kg
Andrew Hirschy (CH)
Andrew was good involved in drifting since 2008 and wherever he can drift he gives all his effort into it.
He was and still is a perfect driver for the team.
Biggest achievements:
Goals for 2013:
Top6 placement overall at the International Drift Series 2013 PRO class
Top8 placement at the Hockenheim Drift Challenge 2013
Podium finish at the KD Race 2013
Podium finishes at French Drift Series (FDC)
Keep drifting fun and great moments with the team
Car
Nissan 200sx S14: 380hp / 1100kg
Swen Burkhard (CH)
Swen's story started at the young age of 7 with go-kart driving. In 2000, Swen was already quite active in karting and had a many great results there.
But he soon started to get interested in cars and bought two Toyota Corolla AE86 in 2006. Only after he bought them he began to realize he'd just bought a car with great potential for drifting. And so it didn't take long for him to meet the Speed Industries guys at an event. In the end, Tobias invited him to join the team.
Because of his history in karting, Swen also likes to run in grip racing in his Corolla.
Biggest achievements:
Goals for 2013:
Top16 placement overall at International Drift Series 2011
Participate at Speed Industries Time Attack 2011
Great teamspirit, support the team and gain experience
Car:
Toyota Corolla AE86: 220hp / 950kg